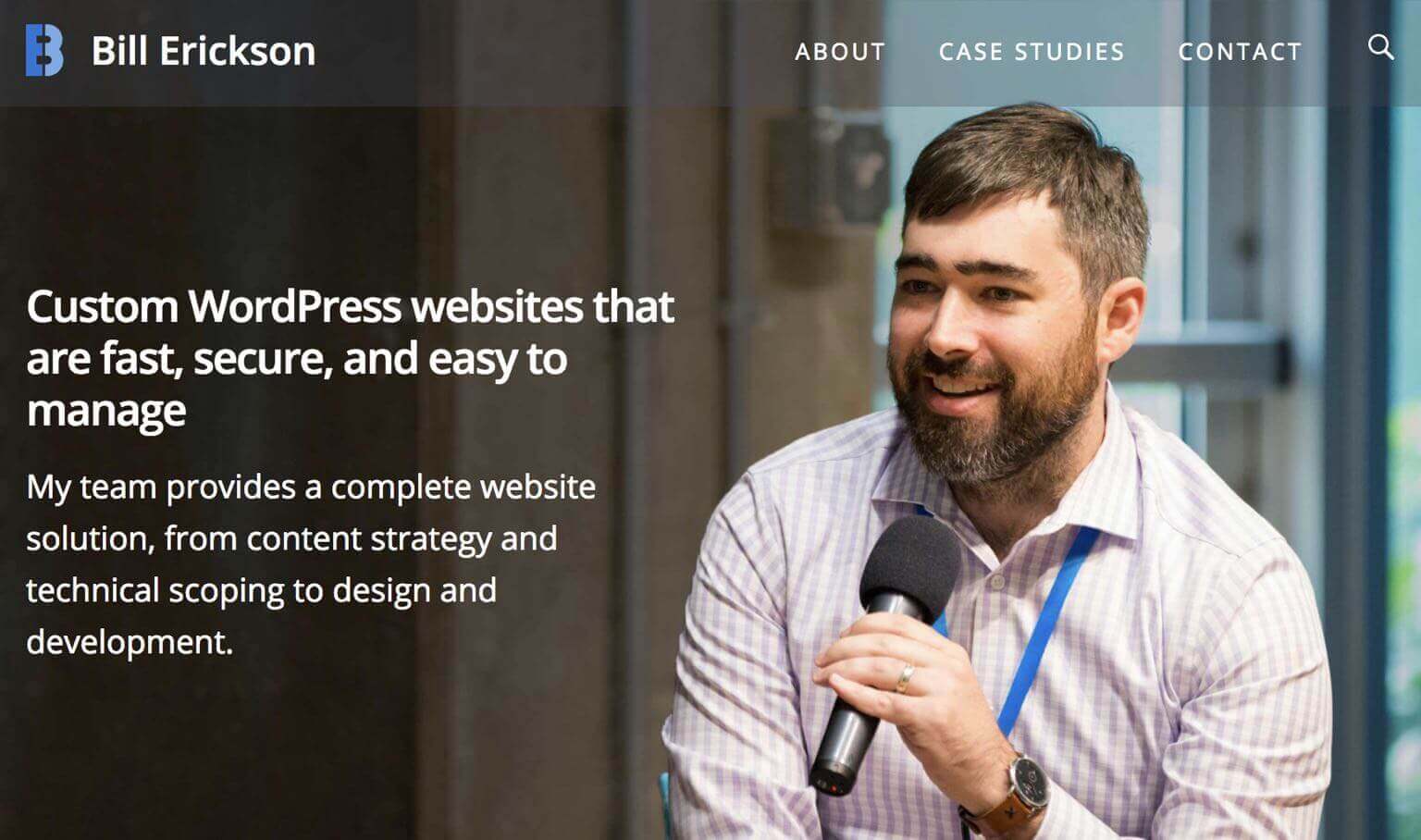 I'm excited to finally share a (much needed) update to my website!
A lot has changed in the three years since the last redesign. Back then I was still a solo developer, recommending a few designers but often working with client-provided designs.
I had just begun recommending Duane Smith to my clients for design. A year later, he's my design partner and I'm only building sites he designs. A short time after that Erin Ortiz joined us to lead discovery on our projects.
This website refresh emphasizes how we work together as a team, and provides much more information for clients. I also had the opportunity to experiment with some fun new features, including:
An internal favoriting tool for posts and code snippets (see the 👍 at the bottom). Check out the Code Snippets page after you've favorited a few.
Use of SVGs for icons instead of an icon font. This provides more styling flexibility (hover over my logo), and better performance.
Expanded case studies. Rather than small thumbnails in each section, I'm displaying big, beautiful screenshots. The "browser" window is SVG based, not part of the image, and I'm using smart cropping for thumbnails.
Modular pages generate clean markup (no divs/classes purely for styling) in the post_content field for searching and future compatibility. I've built client sites this way for more than a year but hadn't updated my site. A blog post with more technical details is coming soon.
My first chance to use the REST API. I migrated blog comments received over the past few weeks while I finalized the content of the site on a separate install.
Let me know what you think! Also, while you're here, consider subscribing to the email list below to receive new blog posts.