When building a website, it's best to assemble a team that can take a holistic approach based on your specific needs. My team has the experience to deliver the results you need.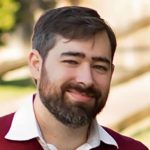 Bill Erickson
I'm a WordPress Developer, an entrepreneur, a husband, a father, a skier, an avid reader, a gardener, and a winemaker living in Georgetown, TX (north of Austin). I've been developing with WordPress and contributing to the community since 2006.
I have released 19 free plugins on WordPress.org, which have been downloaded 961,214 times. I've spoken at 14 conferences regarding WordPress. See My Contributions and CV for a list of my contributions, speaking engagements and recent interviews.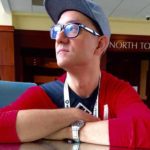 Duane Smith
I'm a Website Visual Designer, Graphic Designer, bicycle commuter, sneakerhead, and vinyl record enthusiast. I studied graphic design at Kilgore College and the University of North Texas and worked in agency, publishing, and in-house environments before starting my own design consultancy. I've been designing websites since 2005 and have been working exclusively with Bill since 2013.
I am active in several design communities including the AIGA, the Creative Mornings, and HOW Design Live. My design studio is located in downtown Richmond, Virginia.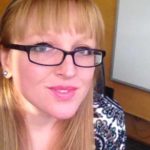 Erin Ortiz
I'm a Content Strategist, Copywriter, UX Designer, bookworm, hobby historian, gamer, and pressed penny collector. I began my career in marketing just as the internet was turning the field upside down. As the web revolutionized business, new disciplines emerged to bridge the gap between marketing and IT and I was excited to be part of a generation of marketing pioneers exploring new channels and developing new strategies.
Over the past 16 years, I have worked on several in-house marketing teams and for a branding and web design agency where I assisted B2B and B2C clients of all sizes and industries including financial, health/medical, tech, construction/architecture, legal, and retail. My specialties include branding, print, outdoor, and campaign marketing, but my passion is online marketing and I've been doing web content creation and information architecture for nearly 10 years. I established my own firm, Stoke Web Content, in early 2016.