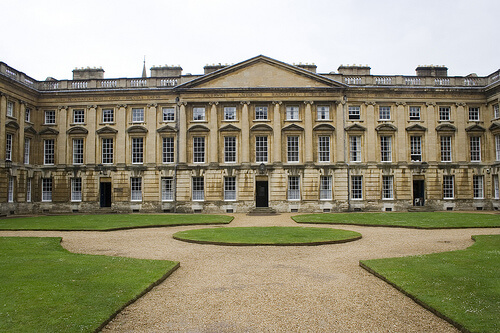 As a child I always wanted to study at Oxford. It was one of those personal goals that motivated me even when my educational environment didn't. I also went to grammar school in Australia (Brighton Grammar School), and in the back of my mind I always missed having a traditional English university experience.
Knowing that I've always wanted to be at Oxford, my Mom had saved an ad in a magazine about The Oxford Experience. Of course I didn't see the advert until the final day for applications, so within an hour of reading about it I sent in my application.
The Oxford Experience is a summer program where you study one course for one week at Christ Church in a class of 6-12 students. The ages of the students range from 20 to 80+, with a majority of the students being older and already retired. You don't receive university credit for the course (it's only a week long), which is why there aren't too many younger students.
I took Moral Philosophy – one of my favorite subjects. People often ask my why I prefer philosophy over business or computer science. Entrepreneurs seek to change the world, and philosophers seek to understand it. I find entrepreneurship and philosophy quite similar. I also love philosophy because no matter how many times you take it, you learn something new. Most the learning comes from the great discussions you have, which is why it's important to study it with a great group of people. Here's a photo of my class:
I stayed on campus in the student housing, which is much better than the on-campus housing here at Texas A&M. I had a bedroom and a reading room all to myself, and some people even had pianos in their reading room. Every meal is eaten in the Great Hall – the same dining hall where Harry Potter was filmed.
The typical day started with breakfast in the Great Hall, followed by class from 9a-12:45p (with a tea break in the middle), lunch in the Great Hall, then the afternoon free, and dinner in the Great Hall.
Every dinner was a 3 or 4 course meal, and everything tasted amazing. I spent the afternoons doing tours of the campus, exploring the many gardens, and reading.
I encourage anyone interested to spend the summer at Oxford. It's only £980/week, which is quite reasonable considering what you get. Here's the Oxford Experience Flyer if you're interested.
While I always wanted to go to Oxford, I feared it might not live up to my high hopes of a true university environment. I took this week-long course to see if I'd be comfortable getting a graduate degree here, and I found it even better than I hoped.