The University of Cambridge needed a WordPress theme matching their brand guidelines deployed across dozens of university domains. Due to its wide use, the design needed to be easily customizable so each site could be fairly unique. The sites have complex feature requirements, but are managed by non-technical editors so must be easy to manage.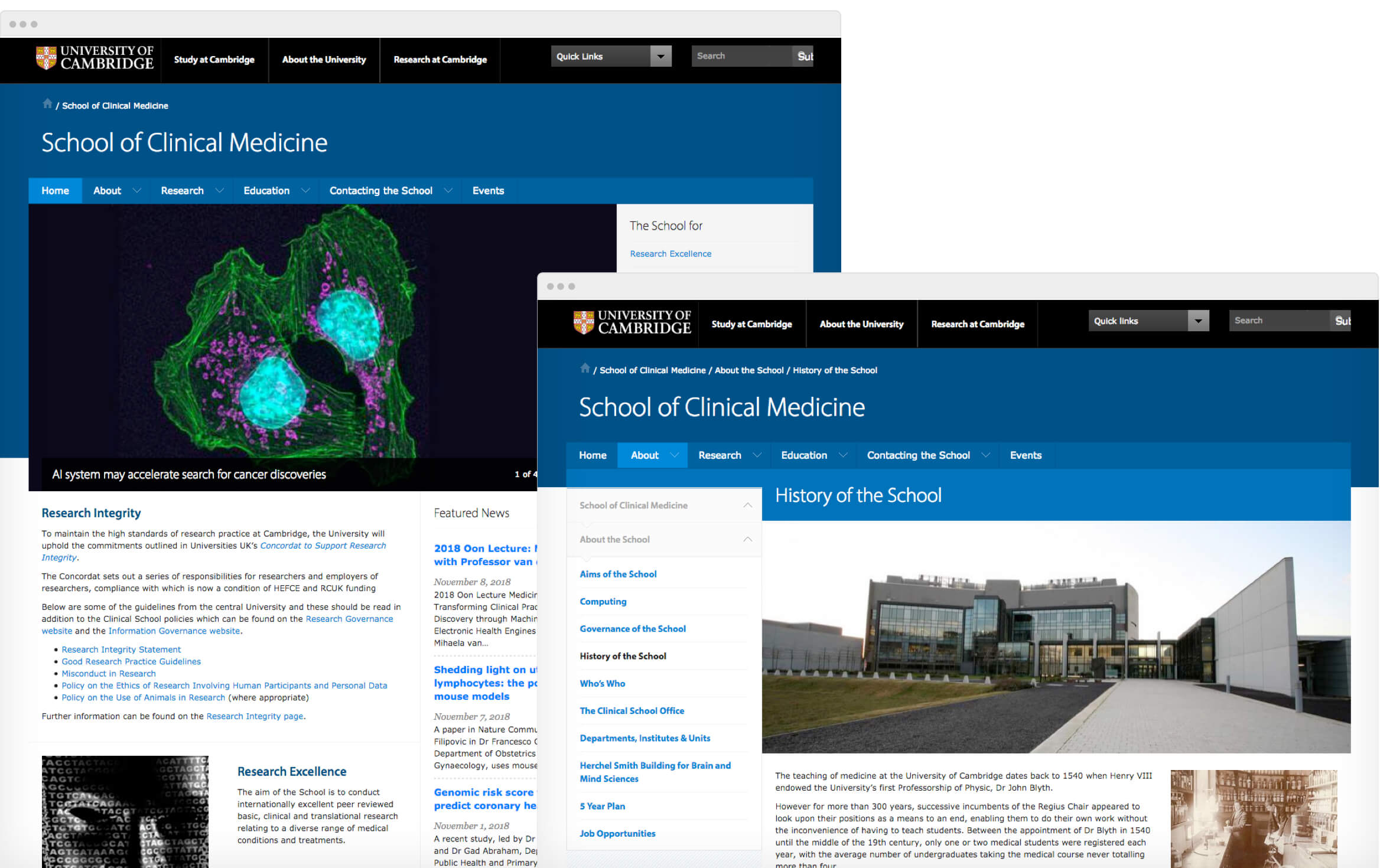 Working with Bill we developed a high regard for his abilities and integrity. Bill impressed us with his extensive knowledge of WordPress, and quickly demonstrated his expertise in delivering the project on time and within budget. I have no hesitation in recommending Bill for any WordPress projects you may have.

Dave Tasker
Clinical School Computing Service

Flexible Homepage
The homepage can be configured in multiple formats. The top features a fully editable rotator. Below this, the content area can be broken into grids that display different types of content. This provides each website with an unique look and the ability to feature the content that's important to them while maintaining a standard look.
Advanced Breadcrumbs
In addition to the typical breadcrumbs at the top of the page, I developed an advanced vertical breadcrumb in the sidebar. This shows you the hierarchical structure of the current section, the subpages and sibling pages of the current page.
Color Schemes
Since this is deployed across so many sites, it was important to allow each website to customize the overall look by selecting a color scheme. We have six color schemes built into the theme.
Mobile Responsive
Every aspect of the website is optimized for mobile display, including the menu, rotator, and breadcrumbs.