Updating your website should be as easy as editing a Word document. You should never need to hire a developer to make content changes, and you should feel comfortable editing it on your own.
We build all of our websites using WordPress, the easiest to use content management system (CMS) on the market. It's also the most popular, powering 34.5% of all websites online.
During the website creation process we'll provide you with extensive training, including video tutorials, written documentation, and a phone-based walkthrough of your website.
The project won't be complete until you're comfortable editing your site's content. The training materials will be always accessible, so you can refer to them later and provide them to your staff.
This article is a quick summary of how you'll edit your website, including:
How to access the editor
If you're not logged in, go to your homepage and add /wp-admin to the end of your website's main URL in the address bar (ex: billerickson.net/wp-admin). You'll then be asked to log in with your username and password. Here's an example of the login form.
Once you're logged in, when viewing any page of your site you'll see an "Edit Page" link at the top.

How to use the editor
The content inside the editor will be styled to match your site, so as you create content you'll know how it will look to visitors. This is the edit screen for a page on Her Packing List.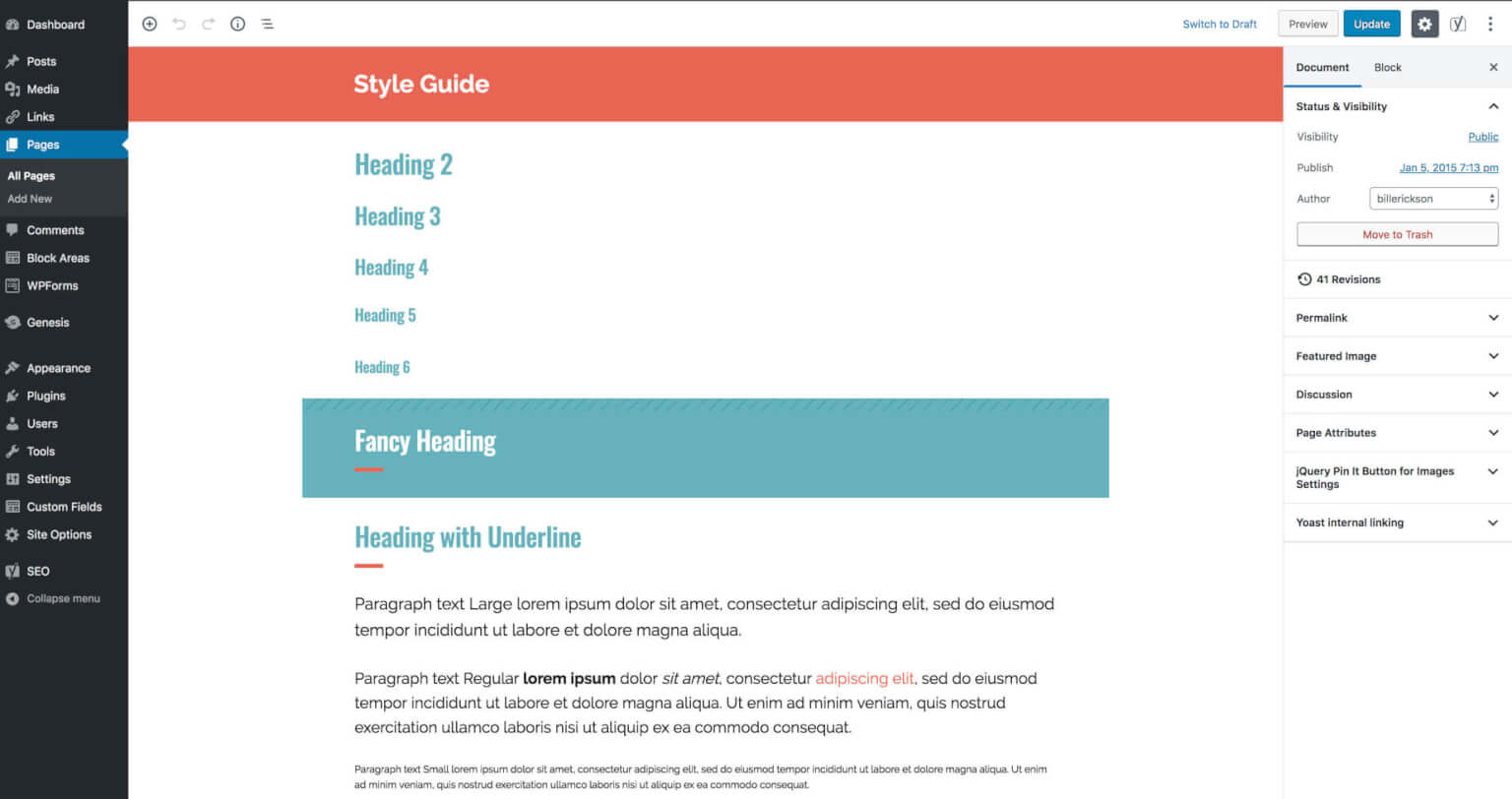 Editing types:
How to create new content
From the admin bar at the top of your website, hover over "New" and select type type of content you want to create (ex: New Post or New Page). You'll see the same editor as shown above.
If you're creating a page, you can use the "Page Attributes" box in the right column under the "Document" tab to select a parent page, custom template, and/or specify a page order (screenshot).
If you're creating a post, you can use the right column to select the categories and tags applied to it. You can also upload a Featured Image, which will be the image thumbnail used in post listings (screenshot).
Using a custom template
Your theme may include a modular template, which replaces the main content editor for building more complex landing pages.
The homepage of The Kitchen Magpie uses a modular template. On the left you'll see a screenshot of the frontend, and on the right you'll see the backend editor.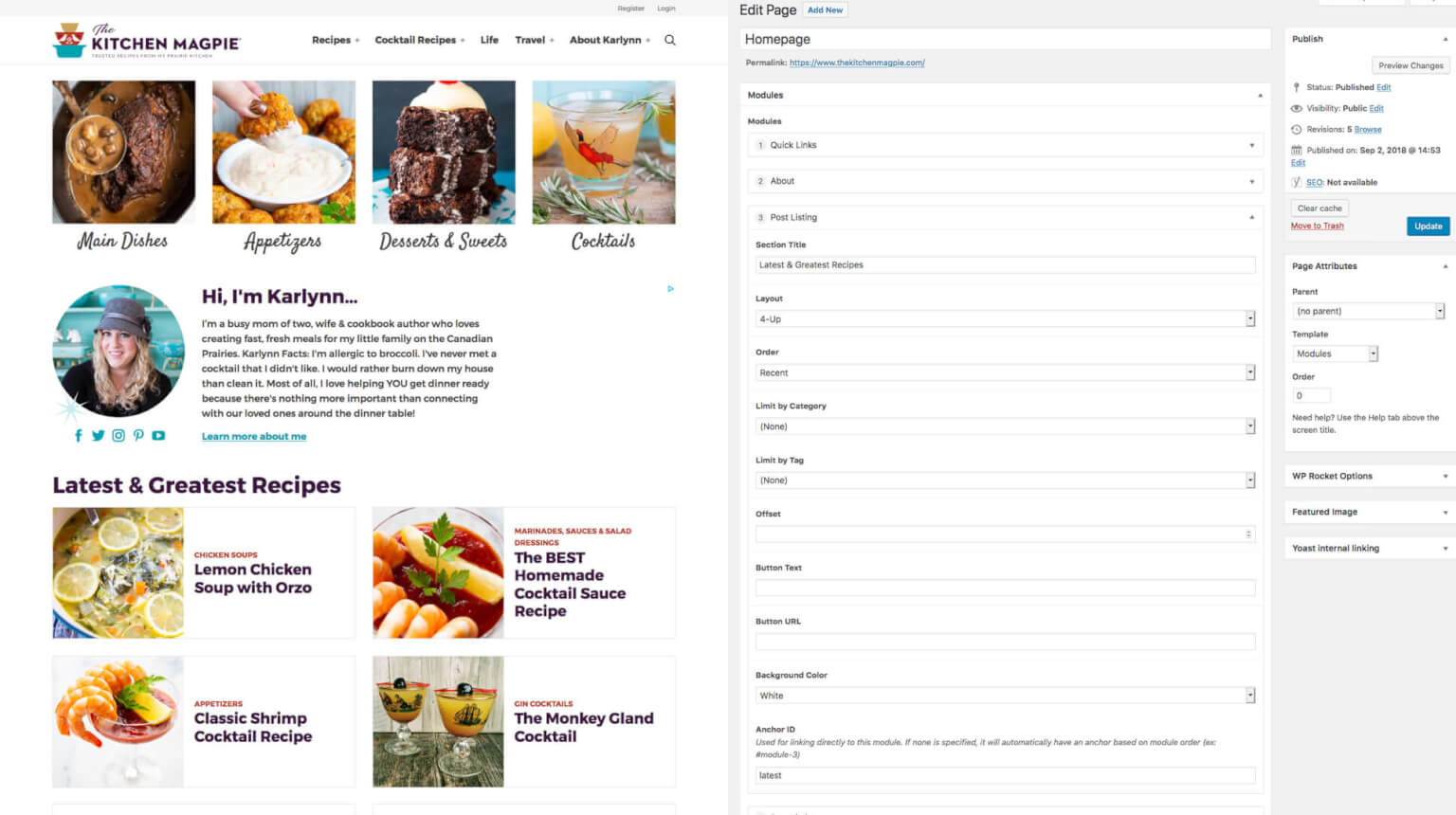 While the standard block editor is a visual editor, the modular template simplifies the backend so you can easily manage, edit, and re-arrange sections. You enter the necessary information – like the category and sort order for a Post Listing module – and the theme ensures it looks great across all devices.