Ukulele Underground is a membership-based teaching platform and community of ukulele players. We modernized the design, developed useful tools for members, and refactored much of the underlying code to improve performance and security.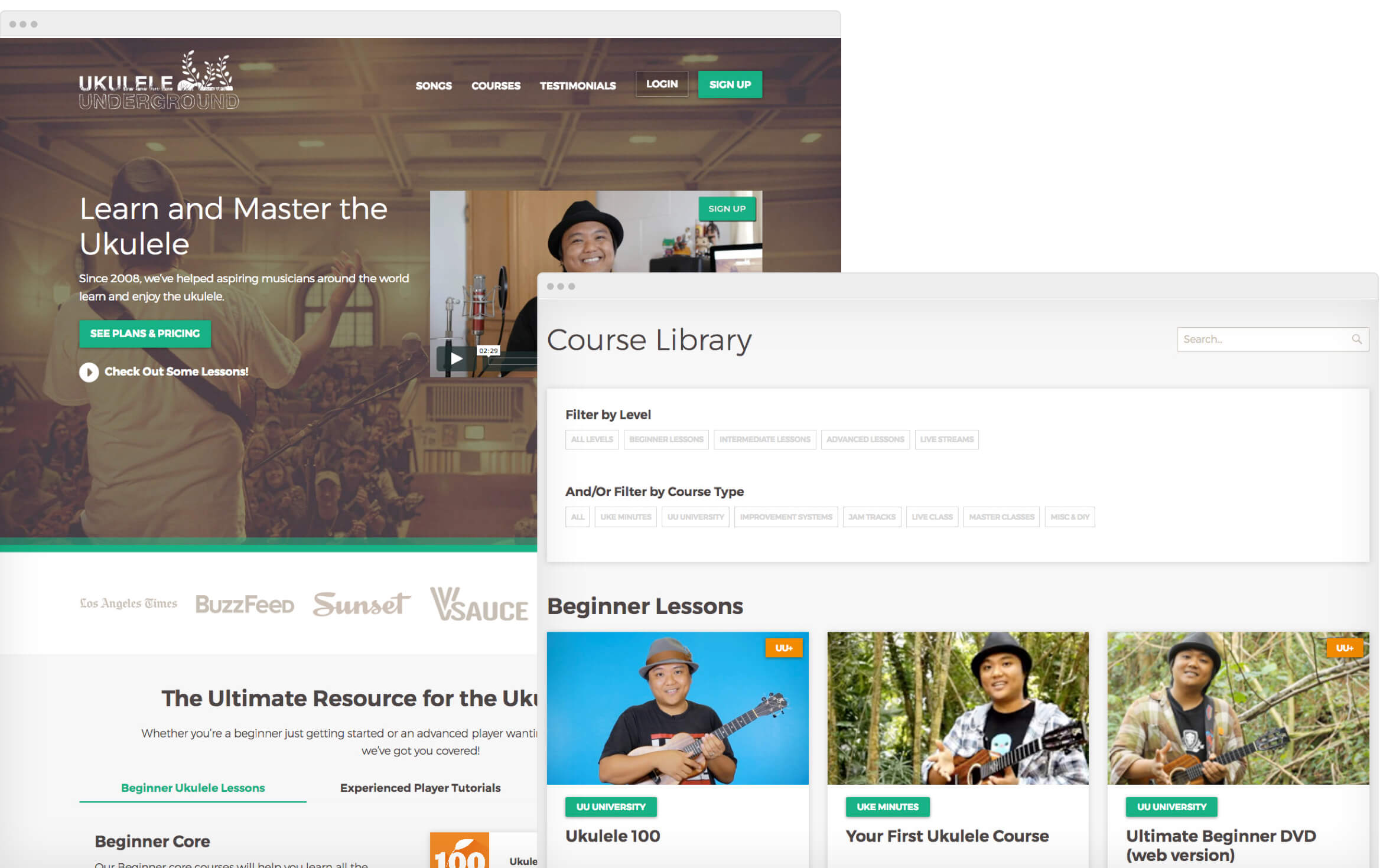 Filterable Courses
Members can drill down to exactly the content they want. The matching courses are then broken down by skill level.
Modular Homepage
A modular template provides an easy-to-use interface for managing a complex page. This homepage includes a tabbed content area featuring many of the available courses, and a video section with an expanding, modal video player.
Track Progress
Courses can be marked completed so you can easily keep track of where you are.
Mark Favorites
Keep track of your favorite lessons in your personalized dashboard.