The Kerouac Project is a non-profit organization that supports writers through a residency program. We redesigned their website to better communicate their mission, highlight past writers-in-residence, and encourage new writers to apply.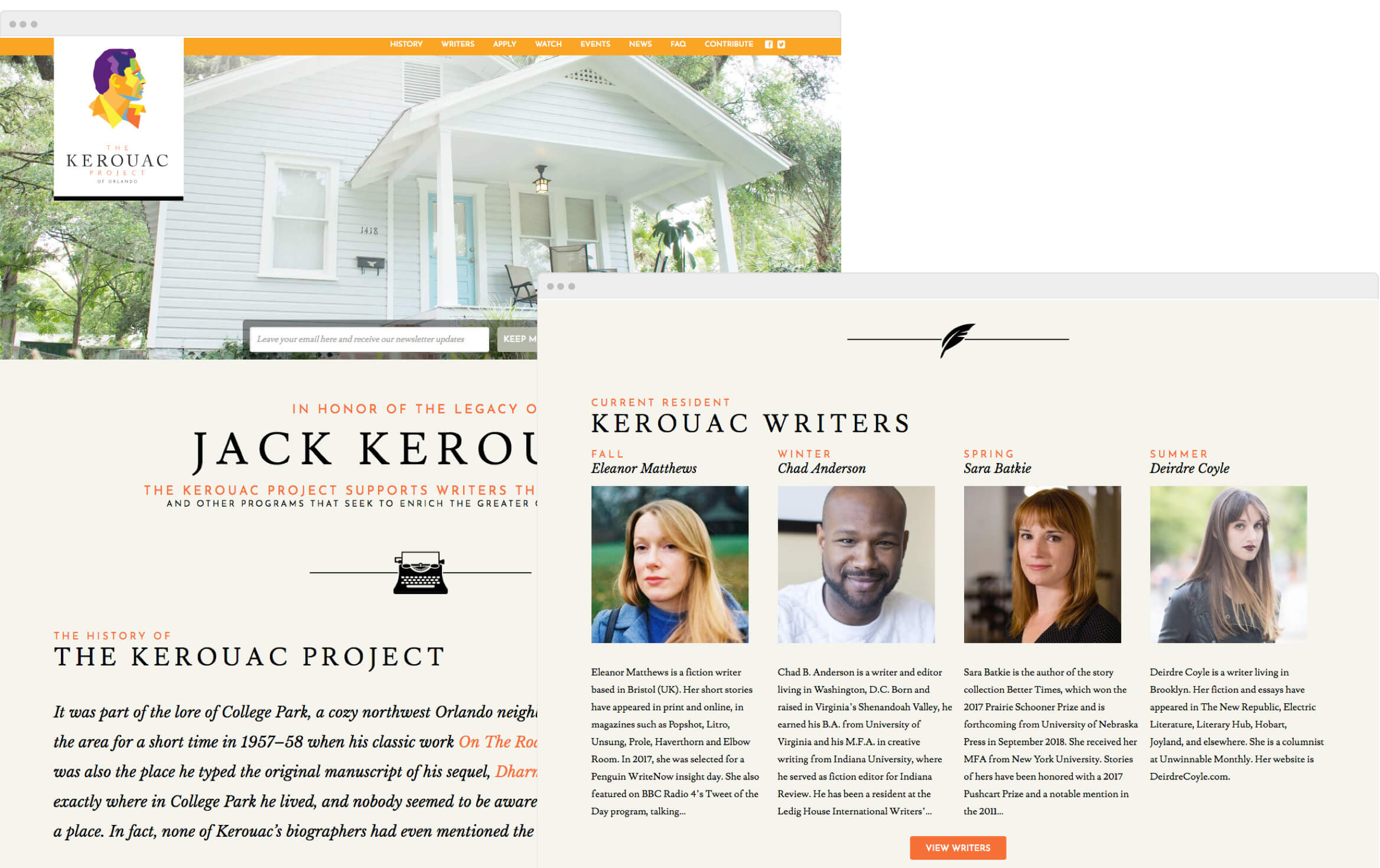 After redesigning the website, our residency applications increased by 46%. Just an incredible experience working with Bill. Very glad to have his hand in the project.

We add new writers to our website once a year and I just finished adding this year's. I cannot tell you how easy and stress free it was. This is entirely due to Bill's thinking and his way of setting up a website so that it works well.

It's the same WordPress, same backend, but Bill's coding and architecture make a world of difference.

Steven McCall
The Kerouac Project
Focus on Typography
Given the audience and subject matter, we wanted the website to evoke a feeling of classic literature. We also wanted the website to load as fast as possible, so the design is executed almost completely through type and vector icons. Most pages only have a single image – a large banner across the top.
Additional Information
The website consists of 5 major sections. At the bottom of every page is an "Additional Information" area which dynamically recommends the four other sections, encouraging users to browse deeper through the website.
Video Gallery
To highlight the work of past and current writers-in-residence, we built a video gallery to showcase their work.
Mobile Responsive
The clean design works equally well on desktop, tablet and mobile screens.